Join us
Consult our job offers or send us your spontaneous application, we will contact you when a position related to your talents opens.

Send a spontaneous application

Energy Manager H/F
Job description
At Oze-Energies, collaborative work is essential, with dynamic teams with a start-up culture. Each employee benefits from quality training upon arrival and continuous monitoring allowing a fast increase in skills and  outlook of development both in France and internationally.
We are a company at the heart of innovation and technological advancement. Flexible and innovative, we put the individual at the center of our strategies and see exciting projects hatch every day. Tomorrow, these projects are likely to be yours too.
Responsabilities
The Vincennes office offers you the opportunity to join its teams as Energy Manager (M / F).
Your main tasks will be as follows:
Optimization of the energy performance of commercial buildings :
Production of the metrology plan adapted to the building to monitor consumption and building comfort
Installation of metrology on existing buildings (no need for experience on this point, you will learn once in the company)
Ensure good data feedback and troubleshooting if necessary
Perform a technical audit / inventory of the building:
Installation of heater, air conditioning, ventilation
Lightning
Occupancy of the building
Energy supply contracts
The GTB
Perform additional one-off measurement campaigns if necessary
Suggest energy optimization actions with zero or low investment costs for the customer
Calculate eranings with different thermal modeling tools, including the tool developed based on artificial intelligence and dynamic thermal simulation
Write summary reports to be presented to the client and the maintainer and to be implemented with the maintainer
Continuously monitor the building's energy performance using tools developed to measure and secure the earnings and avoid potential drifts
Energy audits of commercial buildings :
Site visit in order to perform a description of the technical installations present on site (type of system, manufacturer, year of manufacture, equipment replaced…) for lighting, HVAC, plumbing, building envelope (type of insulation, thickness, type of window…)
Elaboration of energy optimization measures
Estimation of the energy gain of each measure
Estimation of the cost of these measures and the time of return on investment
Technical-financial feasibility study on the implementation of a collective heat and/or hot water production system to replace an individual system
Required skills
Knowledge :
Knows the heating, ventilation, air conditioning and hot water installations
Knows the thermal and energetics of the building (thermal and energetic modeling)
Knows the GTB
Human and technical skills :
Wish to evolve on the technical level because the proposed missions will be more extended
Want to work in a small business where you can "touch a little bit of everything"
Team spirit to integrate a company on a human scale
Have a good relationship with real estate owner customers and also with the maintainers
Autonomy and ability to carry out missions with clients
Knowledge and use on HVAC projects of thermal and energy calculation software (Thermal Regulations (Perrenoud, Climawin) and Dynamic Thermal Simulations in particular).
Interested in IoT – connected objects
Profile
Engineer with a minimum of 2 or 3 years of experience in HVAC engineering firm (studies, project management)
Having experience in engineering firm with monitoring of project management: technical and economic studies, specifications, cost estimate of work, HVAC site monitoring.
We are looking for a person :
Having an engineering background in energy efficiency
Agile : Able to work in synergy with developers, sales and R&D engineers
Collaborative: Your role will be to get stakeholders working together
Interested in challenges and not afraid to take up challenges
Resilient: you know how to bounce back and are not afraid to discover things
Salary
40-45K
Vincennes
Full time
Novembre 2020
About Oze-Energies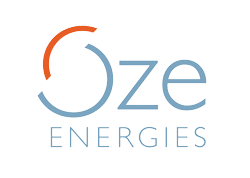 French company in the field of real estate intelligence, Oze-Energies, in start-up mode, offers an innovative and sustainable solution, OPTIMZEN®. Its concept: simultaneously improve indoor air quality and occupant comfort and achieve energy savings for commercial and residential buildings. It implements communicating sensors, artificial intelligence and machine learning,… Its results: 25% energy savings on average, and improved air quality and occupant comfort. They are obtained in a few weeks and do not require any work, thanks in particular to a better dynamic consideration of the intermittent occupation of office buildings (the period of unoccupancy represents 2/3 of the year).
To apply for this offer, please use the form below