Consult our job offers or send us your spontaneous application, we will contact you when a position related to your talents becomes available.
Internship Consulting Engineer
At Oze-Energies, collaborative work is essential, with dynamic teams with a start-up culture. Each employee benefits from quality training as soon as he or she arrives and from continuous follow-up, allowing a rapid increase in skills and prospects for concrete development both in France and abroad.
We are a company at the heart of innovation and technological progress. Flexible and innovative, we put the individual at the center of our strategies and see exciting projects blossom every day. Tomorrow, these projects are likely to be yours as well.
Under the responsibility of the sales manager, you will contribute to the development of Oze Energies.
The Vincennes office offers you the opportunity to join its teams as a Trainee Consulting Engineer.
Your main tasks will be the following:
Produce and launch emailing campaigns to generate qualified leads and feed the existing database of prospects
Participate in meetings with new prospects/customers
Ensure satisfaction of existing and new customers
Participate in the management of the financial follow-up of the missions with the help of a Consulting Engineer.
Participate in technical meetings on current and future projects
Required skills
Ideally coming from a Bac+4/+5 education in a Business and/or Engineering School and/or University, you wish to apply your excellent commercial relational and technical skills, all in a friendly environment that rewards performance, so don't hesitate to apply!
Conventional form
Standard internship agreement, 35 hrs/week.
Salary composed of a fixed salary + variable pay.
About Oze-Energies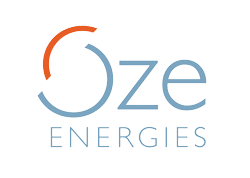 French company in the field of real estate intelligence, Oze-Energies, in start-up mode, offers an innovative and sustainable solution, OPTIMZEN®. Its concept: simultaneously improve indoor air quality and occupant comfort and achieve energy savings for commercial and residential buildings. It implements communicating sensors, artificial intelligence and machine learning,…
Its results: 25% energy savings on average, and improved air quality and occupant comfort. They are obtained in a few weeks and do not require any work, thanks in particular to a better dynamic consideration of the intermittent occupation of office buildings (the period of unoccupancy represents 2/3 of the year).
To apply for this offer, please use the form below